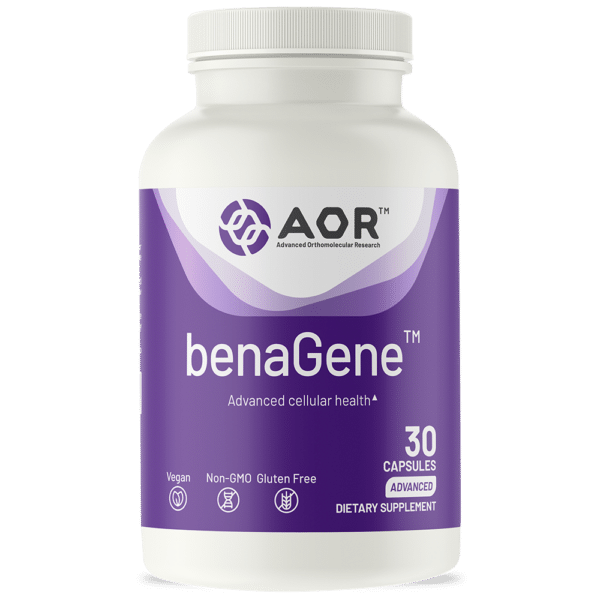 Advanced cellular health*
Supports a healthy metabolism
Helps maintain energy and stamina levels
Stimulates more than 350 genes that promote healthy cells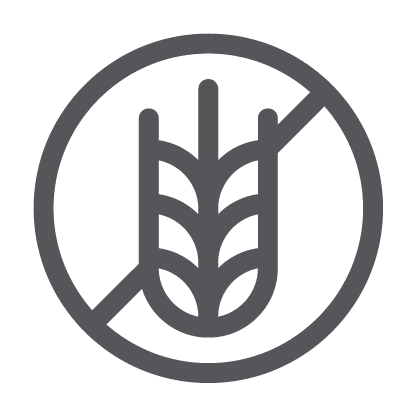 Gluten Free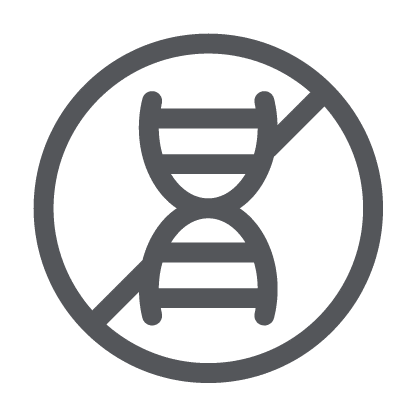 Non-GMO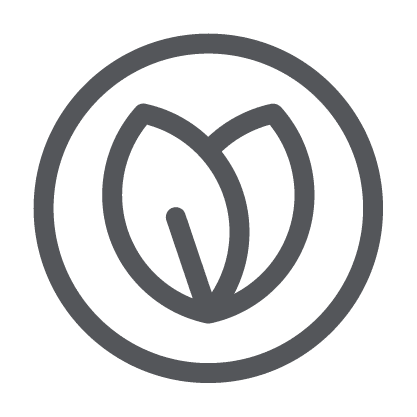 Vegan
benaGene™ is a supplement that contains oxaloacetate, a substance that helps generate energy without substantially increasing the daily calorie intake. This formula promotes the genes that favor youthful, healthy cells, and is believed to help balance blood sugar. It contains a stabilized form of oxaloacetic acid, which is the world's first compound to maximize the Krebs cycle, the process by which the body uses stored energy. benaGene™ is a perfect partner for resveratrol supplementation.
benaGene™ increases conversion of the cellular factor of NADH to its oxidized form, NAD. NAD is a niacin-derived coenzyme that is present in all living cells and is critical to the production of ATP, the body's source of immediate energy. In short, NAD helps increase cellular energy and stimulates beneficial genes; NADH inhibits them. For many adults, a low-calorie diet is the chosen method for weight management, staying fit, and maintaining health. By definition, a low-calorie diet (also known as 'caloric restriction') is when a person limits their daily calorie intake while still getting a sufficient amount of vitamins, minerals and other important nutrients.
AOR Advantage
Through a process similar to intermittent fasting, benaGene™ mimics a low-calorie diet, resulting in up to 98% of the changes in the genetic expression of over 350 genes. By doing so, AOR's benaGene™ helps support healthy weight management, which promotes vitality and healthy aging.
Discussion
benaGene™ with thermally stablilized oxaloacetate or 3-carboxy-3oxopropanoic acid, is a key intermediate in the Kreb's Cycle which is involved in cellular energy production.*
Guarantees
AOR™ guarantees that all ingredients have been declared on the label. Made without wheat, gluten, nuts, peanuts, sesame seeds, sulphites, mustard, soy, dairy, eggs, fish, shellfish or any animal by-product.
Directions
Take one capsule daily with food, or as directed by a qualified health care practitioner. Do not crush, blend or mix the capsules. Swallow the capsules whole.
Cautions
Do not use if pregnant or breastfeeding. Consult a health care practitioner before use if you have a medical condition, or are taking any medication. Keep out of reach of children. For adult use only. Consult a health care practitioner prior to use if you have diabetes.
Disclaimer
*These statements have not been evaluated by the Food and Drug Administration. This product is not intended to diagnose, treat, cure, or prevent any disease.
Serving Size
One Capsule / Servings Per Container: 30
Amount Per Serving
% Daily Value
Vitamin C (as ascorbic acid)
100 mg
111%
†Daily Value not established.
Other ingredients: microcrystalline cellulose, silicon dioxide, sodium stearyl fumarate. Capsule: hypromellose.